Testimonials
Wedding Testimonials

Paul W.
I was thrilled and delighted when I picked up my tabletop flower display. I would highly recommend this firm to anyone wishing to get the WOW factor. The lady who created the display (Janet) obviously takes a great pride in her work. The arrangement was beautifully crafted, and exceeded all my expectations. Thank you so much for making my wedding day extra special, and getting it off to a flying start, Paul Waite.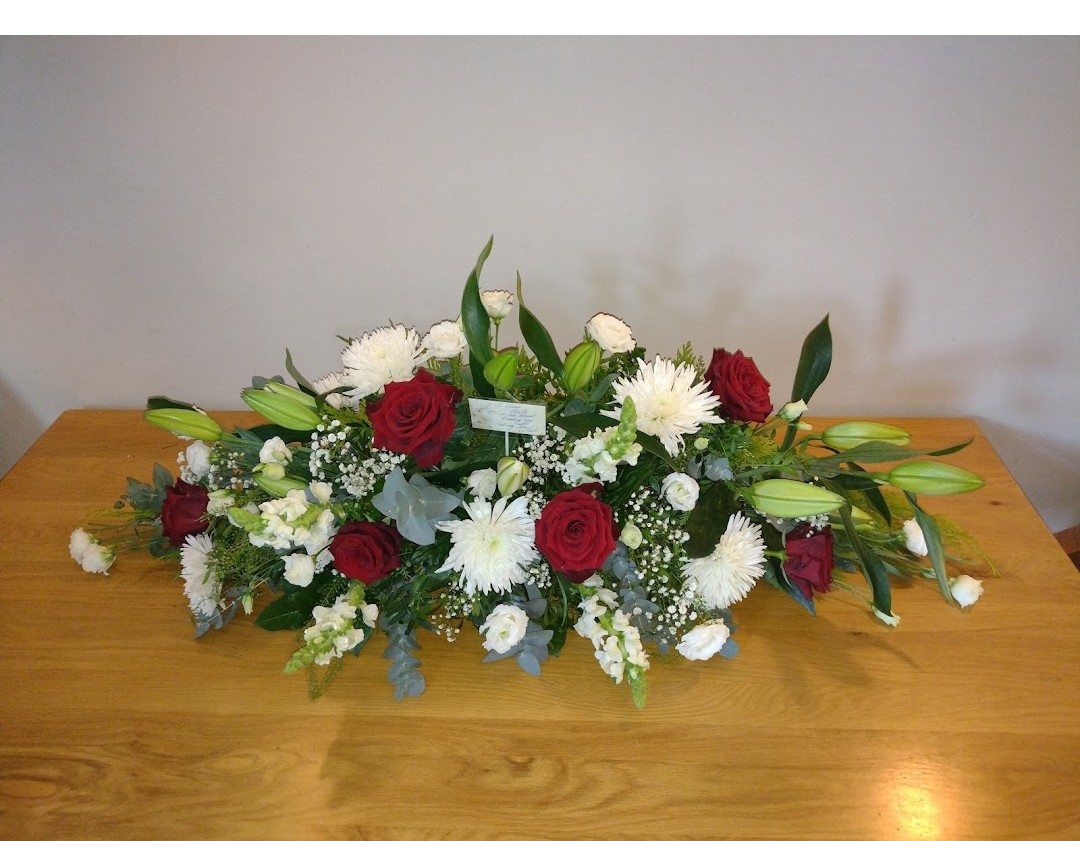 ---
Keisha and Jamion's wedding 14th October 2021
Hi Janet, I hope your doing well. Jamion and I would like to say thank you for providing the flowers for our wedding. You did a great job.
---
Dami's wedding October 2019
Thank you for the beautiful bouquet & boutonnières that you created. I have attached some pictures as promised!
Thank you again
Best wishes,

Dami
---
Natasha's wedding January 2019
To my wonderful Janet, words can't express how much I love my flowers- I just got these pictures and had to share. I am sooooo sorry I missed you... long story but my Dad loved his buttonhole and sends his thanks. I am so grateful for what you did for us. Here are the final photos for your website Natasha aka Mrs Miller Santos.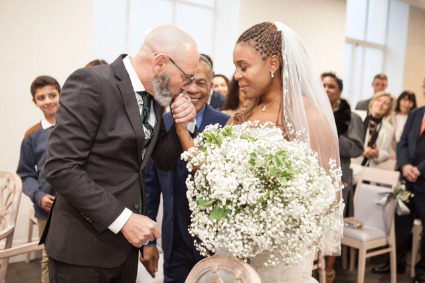 ---
Geoffrey & Francesco Wedding 04/03/2019
You made the buttonholes for our wedding on 04/02/2019, and we wanted to say how happy we were with them, and how many admiring comments we received about them.

Thank you so much for doing them for us - they were absolutely wonderful, and really made our wedding day.

Kind regards

Geoffrey & Francesco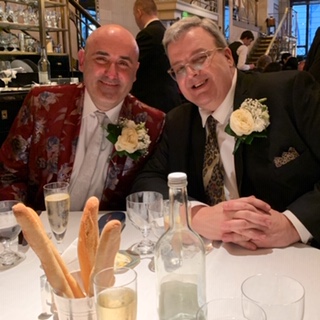 ---
Emily and Richy Wedding January 2019 Testimonial
The day was just perfect and I'm feeling so happy and lucky! Thank you for doing such an amazing job with the flowers. I can't thank you enough.

Beautiful flowers from a fabulous lady. Janet was helpful, responsive to any queries or changes we had, and completely took on board all of my preferences for our wedding flowers. What I envisioned in my mind, Janet made a reality but better. I can't recommend her and her team enough. Thank you, Janet for helping to make the process of planning our wedding flowers so easy and perfect
Also, thank you for my lovely Valentines flowers! Made so much more special as Richy got them from our wedding florist!
Warmest wishes,
Emily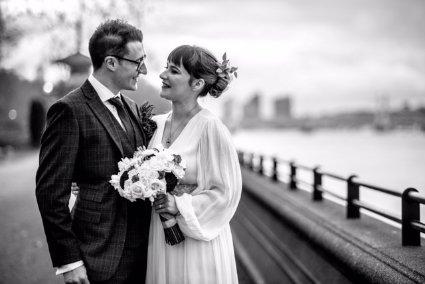 ---
Came to Janet to plan my wedding flowers, didnt know what I wanted, Janet was very helpful, patient and had a very good knowledge of flowers. Her assistant Cynthia was also very helpful and pleasant.
When I saw my bouquet it was exactly what I wanted it was beautiful. Good job Janet.
My wedding was on the 25th August 2018.
Would I recommend Janet - yes I would.
Job well done x
Aries Bridex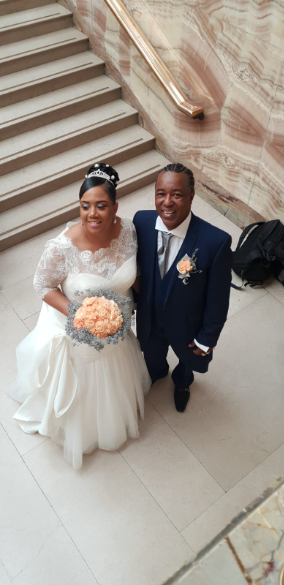 As a clueless groom I went to my local, highly-rated florist to seek a bride bouquet and buttonholes for a small registry wedding the following weekend.
Janet and her colleague Cynthia were wonderfully helpful, were very reassuring and a pleasure to deal with.
The bouquet and buttonholes were ready perfectly on time and looked beautiful - my bride was delighted.
I highly recommend Janet Edwards Florist for fantastic service.
Thanks again for your help.
Sushane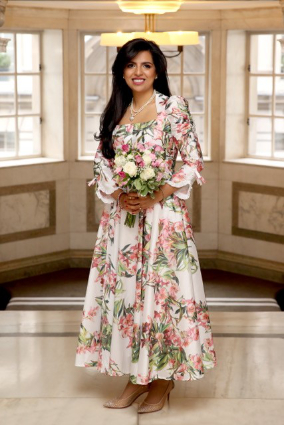 There are so many word which expresses our delight, joy and happiness over our flower arrangements for our special day, created, styled and set up by Janet the Florist. The arrangements were absolutely great, amazing, fabulous, gorgeous, pleasing to eyes. Without knowing our Grecian theme, but working with our colour scheme, everything smoothly and gently fell into place. The bridal parties flowers, to the corsages, to the church flowers, to the arrangements in the reception, with little surprises here and there, were just mind blowing. Janet worked with us and helped us to develop an elegant and memorable day. Janet is definitely a florist who worked with our budget and advised us to make the decor perfect.

Janet, Thank you so much for making our day so special, elegant but simple. Thank you for gifting and creativity as it brought our theme and colour scheme to life, from the very beginning to end. Just perfect!

With love and blessing xxx
Nathaniel and Annaclette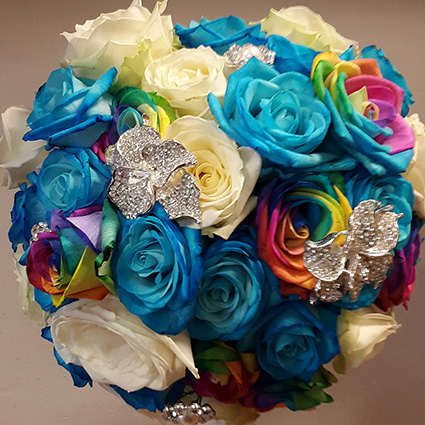 My mum and I were both so delighted when my wedding flowers arrived. The bouquet was gorgeous and worked wonderfully with my dress and the buttonholes also provided by Janet. Janet was kind and knowledgable throughout the process of choosing the flowers, many thanks for being a part of my day.
Sarah
I was recommended to Janet by a friend. On arrival at Janet's shop she was very attentive and easy to talk to. Her flowers were so beautifully arranged in the shop I was a little overwhelmed knowing in my mind that I have to stay within my budget.
I was able to get a good deal which did not exceed my budget.
On my wedding day my partner picked up the flowers so when he arrived at the venue I so touched how well they were arranged and Janet did exactly what she said she would do.
Janet surprised me with a beautiful bouquet of flowers, compliment of Janet and her team.
Marcia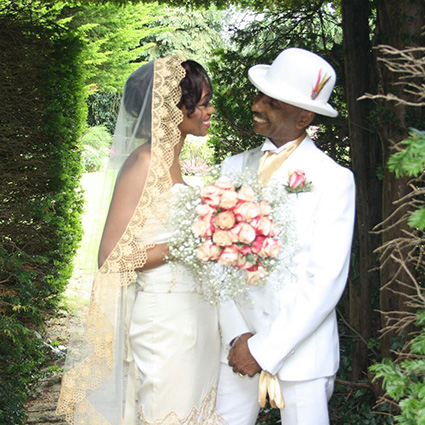 Janet is a great florist. When I showed her pictures of what I wanted she did her upmost to fulfil my requests! She would text me from her suppliers with pictures of flowers that may work and asked for my opinion. She also knew I had a budget I wanted to stick within so made realistic suggestions as to what I could afford. I felt she genuinely cared about how I felt and even on my wedding day she delivered our flowers herself!
Workshop Testimonials
Hi Janet
Thank you for a very enjoyable class.
I found the class fun and I learnt a lot - Janet is a lovely lady who makes the art of arranging flowers accessible for all!
Thanks
Bex Mullins
---
I found Janet Edwards very welcoming, extremely pleasant and her attention to minute detail makes her a great teacher to learn from. I have picked up many skills and still learning more as I go. I would Highly Recommened Janet Edwards to anyone looking to do floristry or with and upcoming event.
Suzanne
---